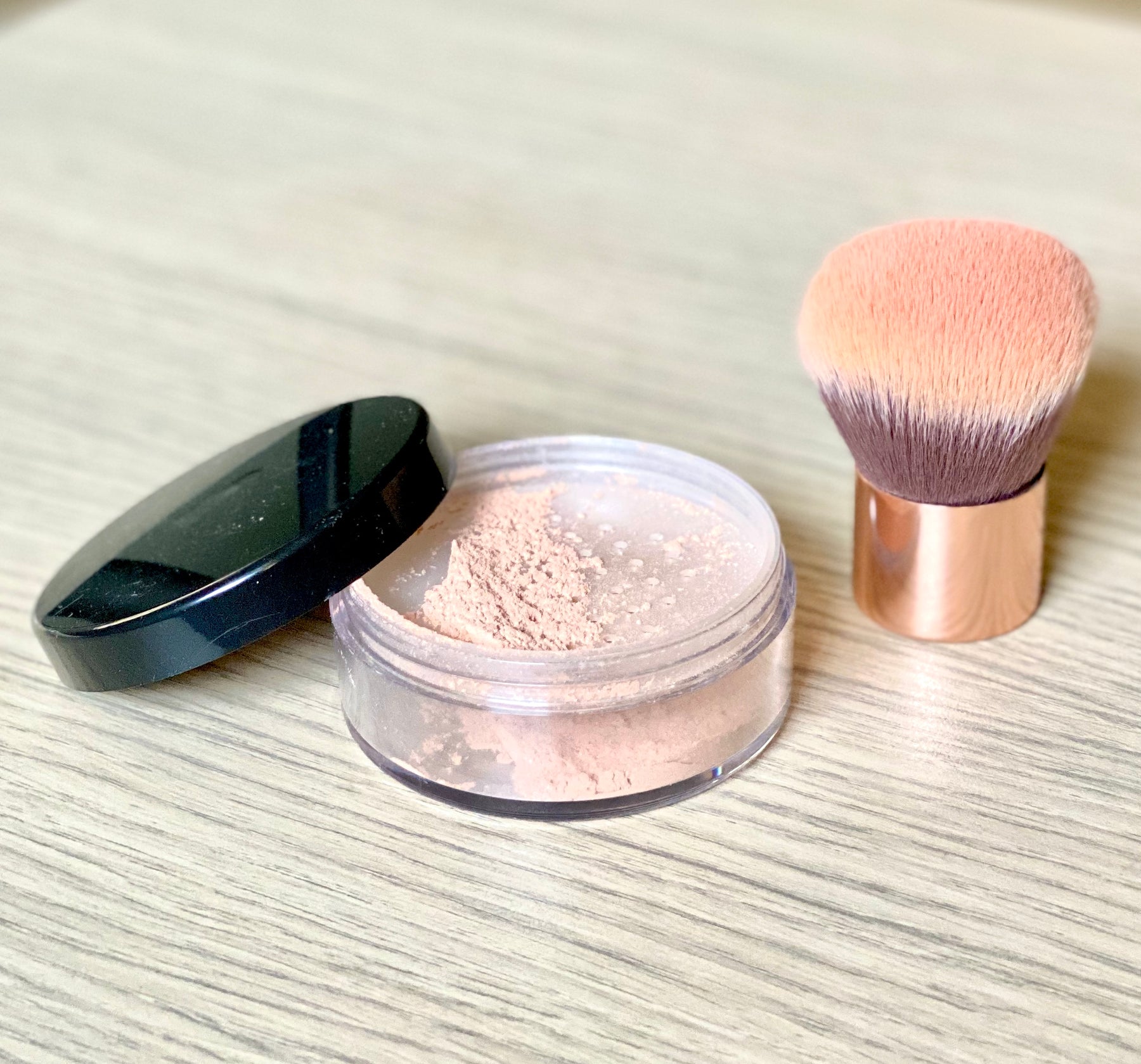 DIY Mineral foundation
Why Mineral Foundation?
Mineral make up is known for its hypoallergenic and lightweight properties, hence the rave. It turns out it's very simple to make, with as little as 4 ingredients - Titanium dioxide, zinc oxide, mica, and iron oxides!  
Download the recipe here.
Watch the video here.
First experiment...
The first time I made my own foundation, I blended the pigments using a coffee grinder and the result was great. I just didn't get a chance to make another batch (or I was just too lazy because of the messy process - and clean up was a pain in the neck).
My first attempt in September 2018. 
Then I stumbled into a YouTube video utilizing a palette knife to blend mineral pigments. It looked fun and more importantly, less messy and easy to clean up - so I gave it a go.
Second attempt...
My second attempt, looking more efficient ;) 
I only used 3 ingredients:
Foundation base - a combination of various natural mineral powders, including non-nano zinc oxide, titanium dioxide and premium ingredients such as carnauba wax-treated sericite mica, silica and boron nitride for pore blurring, better adhesion, and silky skin feel.
*You may need to add more/less to lighten/darken the shade.
Iron oxides - are pigments widely used in cosmetics for color.
*Brown, yellow, and red oxides are commonly used in mineral foundation. I used a combination of yellow, yellow 2, and red 7 iron oxide.
Argan oil - is believed to have anti-sebum effects, helping reduce acne. 
*You can try Jojoba oil or Sweet almond oil as an alternative, although this is optional. I added it in the hopes of achieving a smoother texture and minimizing flyaway. 
Few notes to keep in mind while making your own mineral make up:
Allot at least 30 minutes for this project. 

Again, like many other things in life, PATIENCE is key. Do not expect to get the right combination of oxides on your first attempt. 
You will DEFINITELY need to add some red, yellow, OR brown iron oxide several times to achieve the perfect shade for you. I found the Mini measuring spoon set handy at this stage.
Add the pigments little by little - and don't forget to mix in between. Smash the pigments the best you can to remove clumps and avoid drag marks during application.
DO NOT LOSE HOPE. You will eventually get the right shade. Trust me ;)
If you think you put too much pigment, simply add more base to lighten it.
Remember to keep smashing until you no longer see streaks of white powder or oxides.
Don't forget to test it on your skin. Once you are happy with the shade, transfer into a container, preferably a powder jar with sifter. 
This foundation has light coverage. You may add titanium dioxide for more coverage. 
Every skin type reacts differently to products. Always do a patch test first to see if the product is compatible to your skin type.
Any tips and tricks you would like to share? Tell us below :)