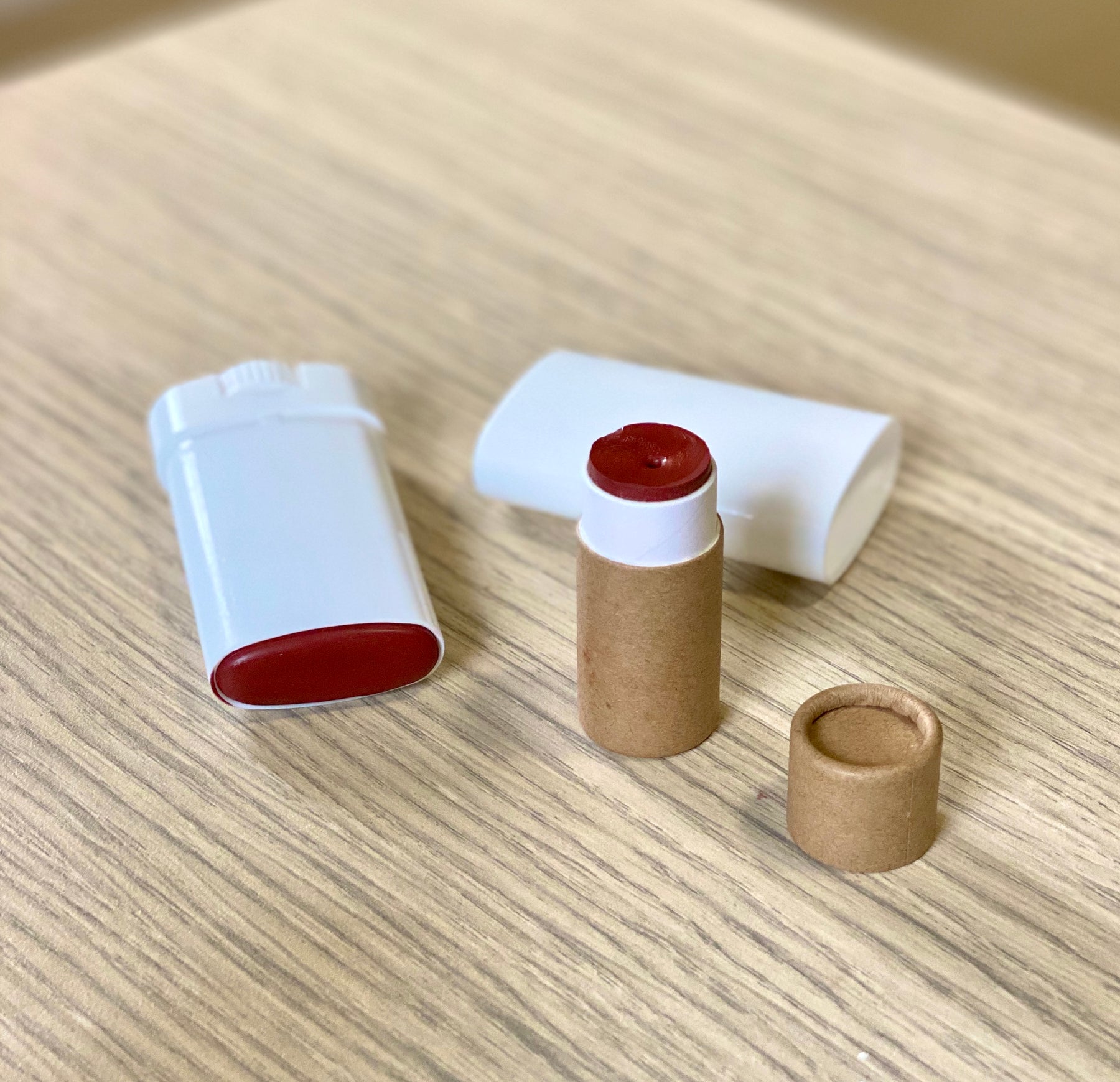 Do-it-Yourself Clay Blush Notes
Instead of sitting and twiddling our thumbs while waiting for our supplies to be shipped, we decided to make use of what we do have left on our shelves.
Presenting: Clay Blush using four ingredients! (Although it doesn't look like we'd be wearing make up soon!)
Download the recipe here.
Watch the video here.
Here are the main ingredients:
Candelilla Wax - Vegan alternative to beeswax and is commonly used in lip balms and lipsticks. This is what will bind everything together and makes the product solid.
Jojoba Oil - is an excellent moisturizer and is known for its anti-inflammatory, anti-microbial and anti-fungal properties.
*You can also try any lightweight oil like sweet almond oil or Grapeseed oil. 
Mineral blush base - is composed of Carnauba-wax treated Sericite Mica, Silica Microspheres, Titanium Dioxide, and Boron Nitride. It improves slip and adhesion to skin, and has oil absorption and skin blurring properties. This, essentially, creates the 'smooth' texture on the skin.
*You can add more or less of this base to adjust the oiliness of the product.
Red 5 Iron Oxide - has a deep red tone and is commonly used in matte mineral make up.
*You can add more of less of the iron oxide to adjust the pigmentation of the product.
Read my NOTES before making yours:
The goal was to create a cream to powder finish so it was more on the dryer side, which might be the reason why it was hard to dispense from the Eco Kraft Lip Balm tube. It worked like a breeze in the Mini Deo Tube.
Melt the wax over an electric stove at low to medium heat while stirring occasionally, to avoid burning the mixture. 
The mineral pigments were quite difficult to incorporate into the liquid portion manually - I smushed (using the long flexible spatula) for about 10 minutes! 
You may want to add essential oils or fragrance oils to this formula. But beware of the essential oils' dermal limits. Be sure to do your research and ask your essential oil supplier about this bit of information! The standard percentage for essential oils on face is not more than 1%. 
Do a small batch first so you can tweak the formula according to your preference. This is a trial and error process and patience is key! Do not expect your first attempt to be successful. 
What I would do differently:
On my next attempt, I would definitely pour the liquid phase into the powder phase and try using a mini mixer to achieve a smoother consistency and make the process less messy. 
Any tips and tricks you would like to share? Tell us below :)