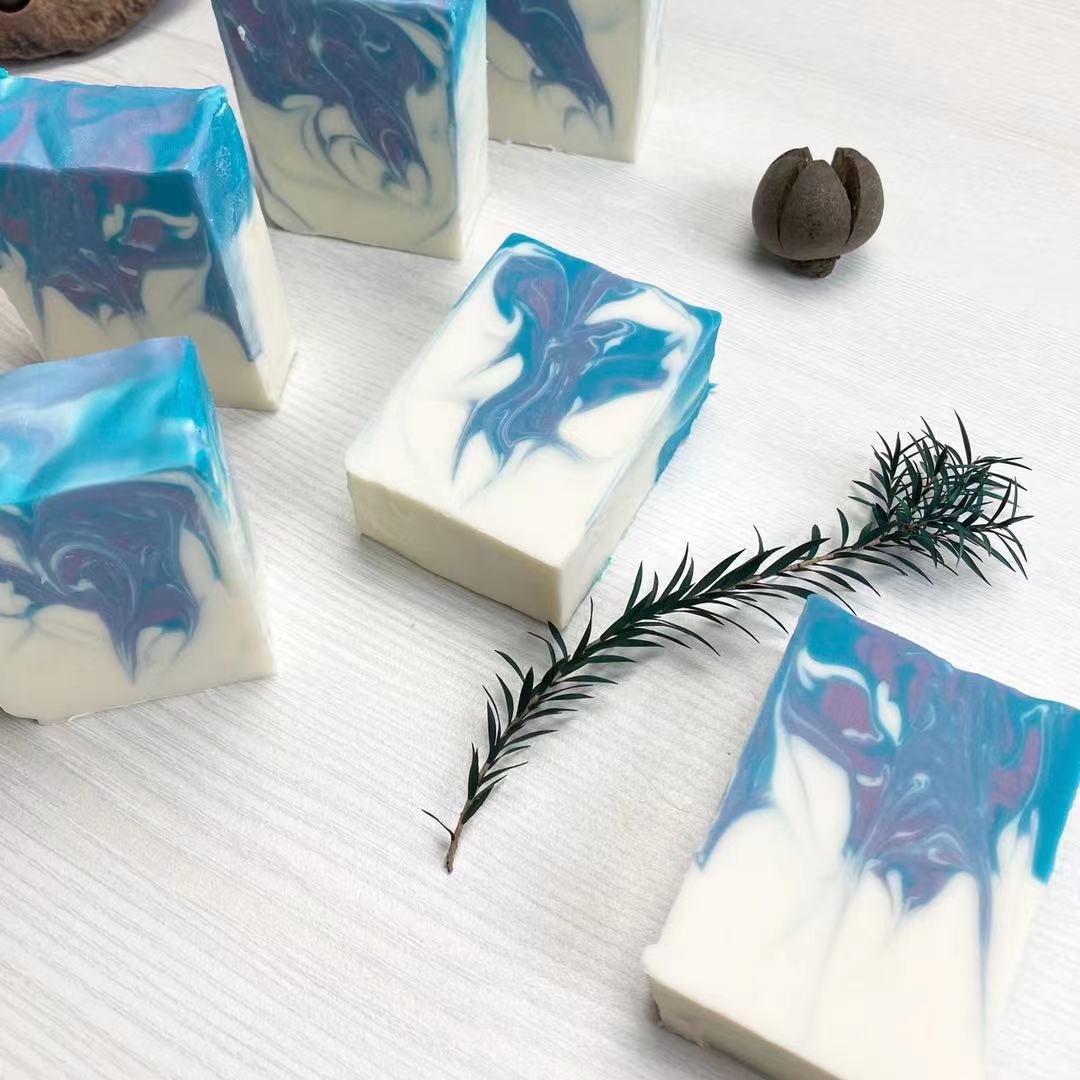 Blue swirls in Cold Process Soap + Left-Over Soap Batter for Seashell Embeds
In this blog, we'll share our recipe and the list of tools and materials we used!
Notes: The next time I try this technique:
1. I would make sure the white soap layer has a thinner trace. This way the blue layer will penetrate to the bottom.
2. I would add white into the violet and siren's song cup - alternating all three colors.
Formula:
Olive Oil (35%) | 175g
Coconut Oil (30%) | 150g
Palm Oil (30%) | 150g
Castor Oil (5%) | 25g
Distilled Water | 125g
Lye (caustic soda) | 75g
Superfat - 0%
Colorants:
Tools:
Photo Accessories: