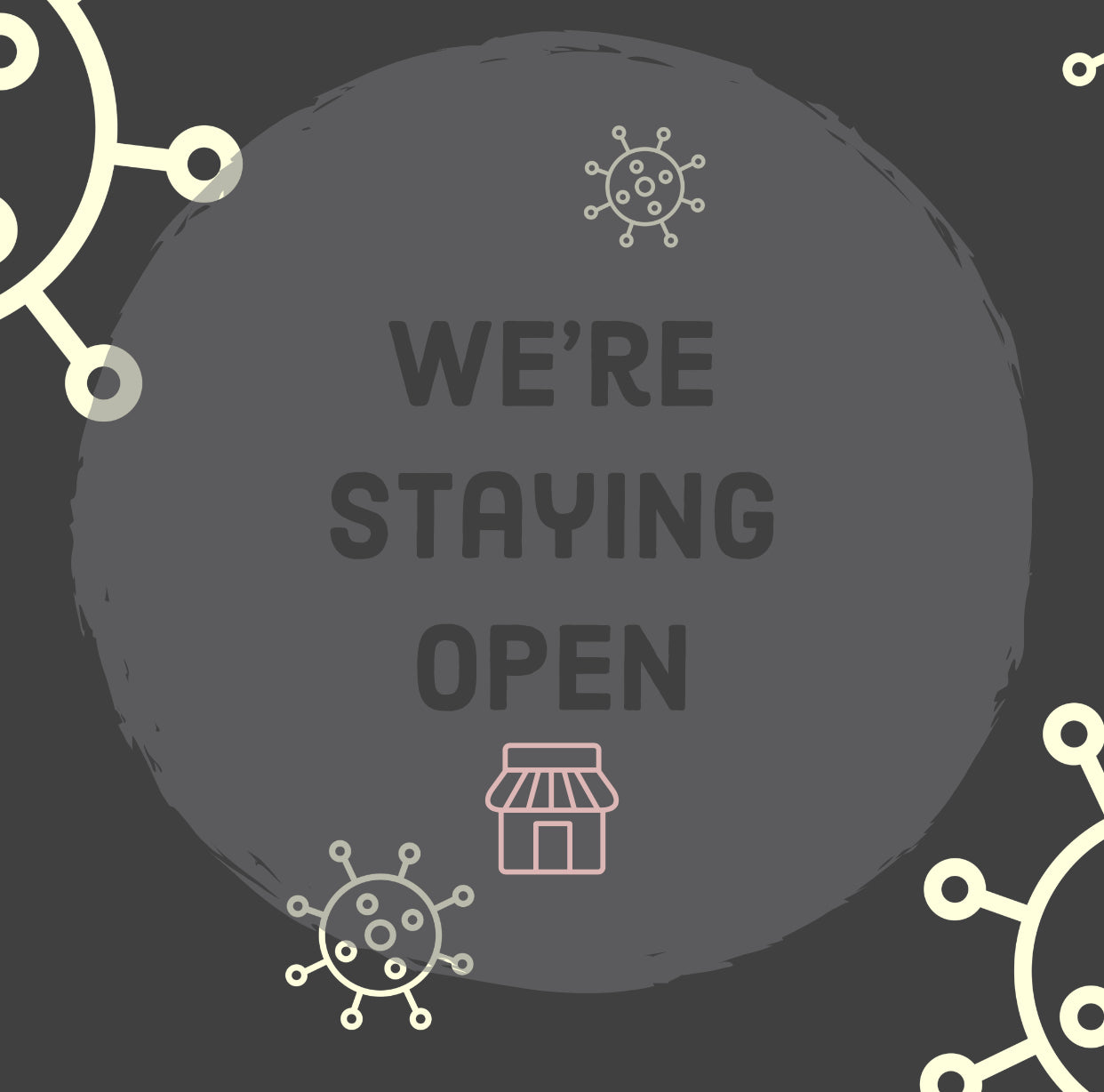 Business in the time of COVID-19
Many businesses have closed down. People are dying. There are people still fighting for their human rights and against injustice in this century. The whole world has lost its mind. Therefore, if your business managed to make it this far, you have already succeeded.
In our experience, the growth was abrupt. We felt like a foal walking on a wobbly bridge, using inexperienced, wobbly legs. Make no mistake. Growing the business was always our intention. However, it's not without struggles.
Here's a little snapshot of our experience in numbers:
110%
is how much more orders we've approximately been getting daily this month.
4
is the number of people in our team.
1.6%
is how much packing mistakes WE made - wrong item, wrong color, wrong size.
98%
of those customers we've wronged offered kind words and were very patient with us.  We are very grateful.
2
is the number of bad reviews we got because we did not package their items well.
Exhibit A: The beaker broke. Oops.
Exhibit B: Charcoal Powder spilled on all her orders. This is probably on our top list of misses this month. :( I would be really upset too.
We probably deserve the tongue lashing and the single lonely star review. But I think as a general rule, customers should contact sellers to give them a chance to resolve the situation before leaving bad reviews. Everyone deserves to right their wrongs, and get second chances (except child abusers).
3
is the number of people that answer queries alternatively - Mica, Janie and Clarisse.
2
is the number of our new part time employees. We've had to let them help us pack even though they were inexperienced because we had:
1
medical emergency (Not COVID-19)
2
is the number of vulnerable family members we have - our inay (90 years old) and my toddler (3 years old). 
3
is the number of days we've had to close shop because we simply couldn't.
What did we learn from this?
Maximum efficiency. Aside from doing business, we are caregivers at home. We take care of our elderly and we keep our young one active and entertained. If you are a parent, you know how difficult it is for children to stay home. No school, no playground, no playmates! So when you get an hour of peace - write that blog, make that voucher, respond to messages and contact that supplier!
Just do what you can. While setting goals is important for running a business, cut yourself some slack if you don't finish everything on your to do list. It's not the end of the world! (I hope!)
Be Kind. Everyone is going through something. That angry customer must be having a really bad day.
What is your experience doing business during this difficult period?
Sometimes, it's good to talk about our worries and share them with others. It helps set realistic expectations.
Let us know in the comments below!