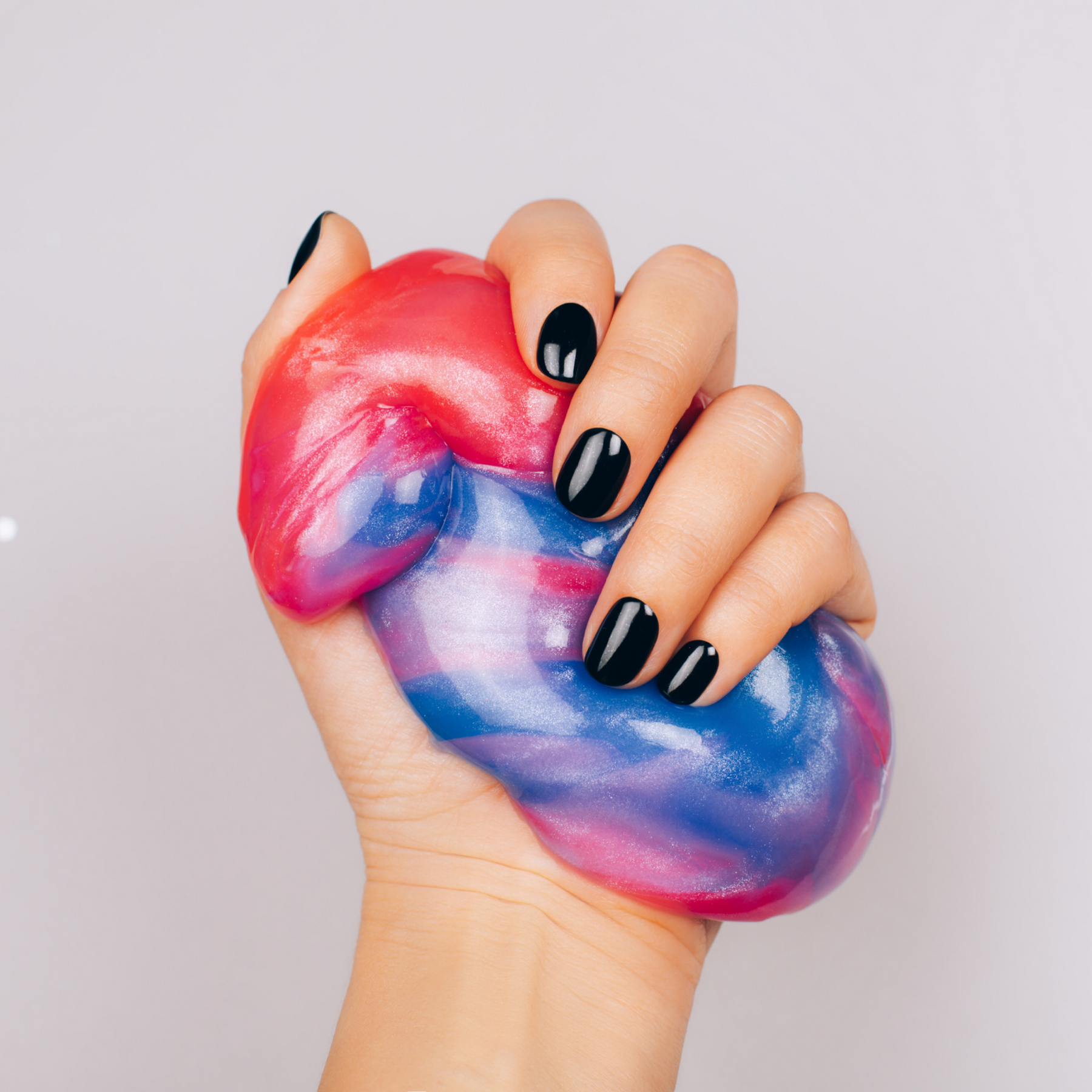 How to make DIY Slime (Beginner Slime)
DIY slime has become a popular activity for kids and adults alike, and it's no wonder why! Making your own slime can be a fun and creative activity that provides hours of entertainment. Here's a step-by-step guide on how to make DIY slime at home:
Materials Needed:
White school glue
Borax powder
Water
Food coloring (optional)
Glitter (optional)
Instructions:
Pour ½ cup of white school glue into a mixing bowl. If you want to make colored slime, add a few drops of food coloring to the glue and stir until the color is evenly distributed.

In a separate bowl, mix 1 teaspoon of borax powder with 1 cup of water until the borax is dissolved. 

Slowly pour the borax or liquid starch mixture into the bowl with the glue, stirring continuously. The mixture will start to thicken and become more difficult to stir.

Once the mixture becomes too thick to stir, use your hands to knead the slime until it becomes smooth and stretchy. If you want to add glitter to your slime, now is the time to do so.

If the slime is too sticky, add more borax, a teaspoon at a time, until it reaches the desired consistency.

Store your slime in an airtight container when you're not playing with it.
Tips:
Be careful not to add too much borax as this can make the slime too hard and difficult to stretch.
If you're having trouble getting the slime to come together, try adding a little bit of water to the mixture.
You can add different textures to your slime by adding foam beads, sequins, or small toys.
If you're making slime with younger children, be sure to supervise them and help them with the mixing and measuring.
In conclusion, making DIY slime is a fun and easy activity that can be enjoyed by people of all ages. By following these simple steps and experimenting with different colors and textures, you can create your own unique slime creations. So why not give it a try and see what kind of slime you can come up with?