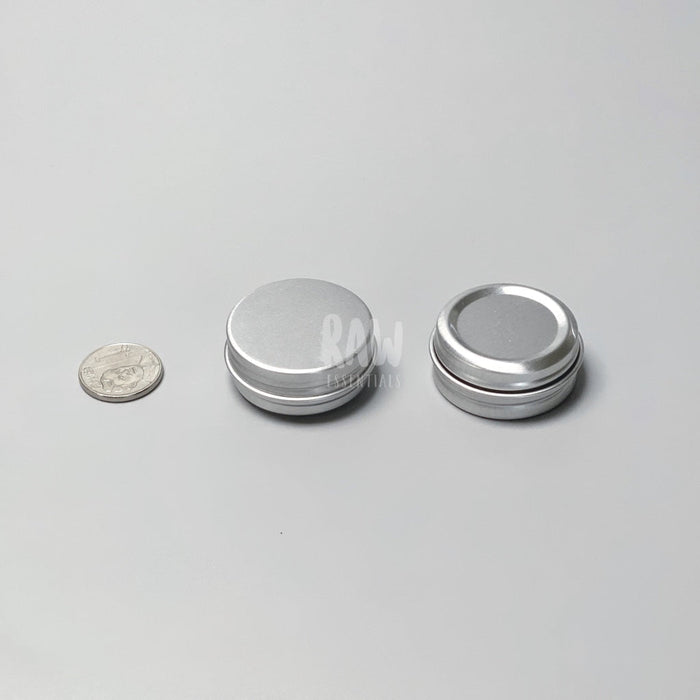 WHOLESALE Flat Aluminum Tin Can/Jar (10g, 25g, 50g)
Sign up for restock notifications!
Contact us if you are ordering a larger quantity.
PRE-ORDER For Large Quantities
* Lead time is 6-8 weeks.
* Must provide a 50% downpayment (50% of the downpayment is non-refundable)
IMPORTANT: Please be aware that there may be minor scratches and dents on the tin jars regardless of the courier handling. Unfortunately, it is nearly impossible to avoid this given the nature of the jars' material. As for packaging, we also think individually wrapping each jar with bubble wrap is just way too much plastic waste. As you place your order, you accept this as a possibility - as long as it does not affect regular use. 
If the jars have become deformed that it can't be used, we can file a claim with the courier. We urge you to check the package immediately upon receipt. Contact us and send us photos of the deformed jar.

Aluminum Tin Can
Dimension (Lid diameter x height including lid):
10g : 4cm x 1.8cm
Compatible with our Small square box
25g : 4.7cm x 1.9cm
Compatible with our Small square box
50g : 5.7cm x 2.7cm