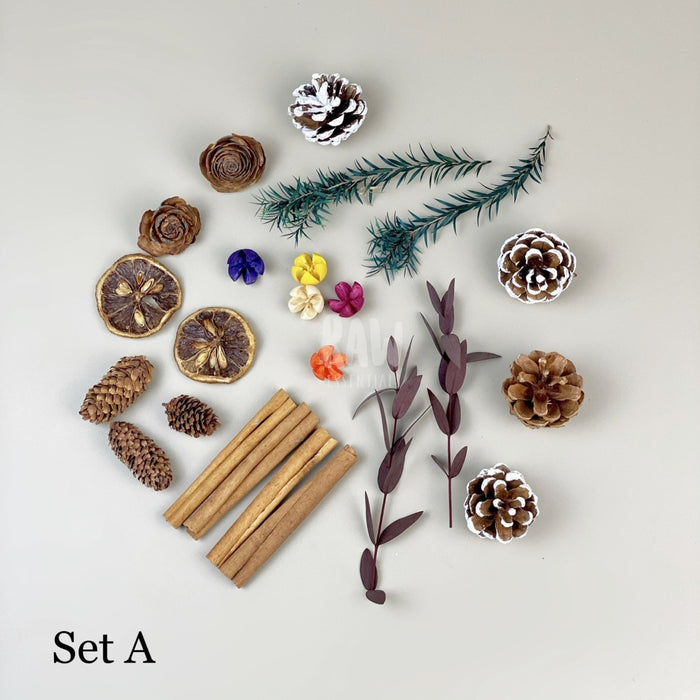 Product Photography Props set - flat lay / background
Props for product photography - See photos for product variation.
Assorted pinecones, dried orange slices, tree bark, preserved flowers, leaf branch, cinnamon sticks, etc. 

*Note: Set B includes dried (crumbly) leaves that you may or may not find useful so we did not include it in the photo.