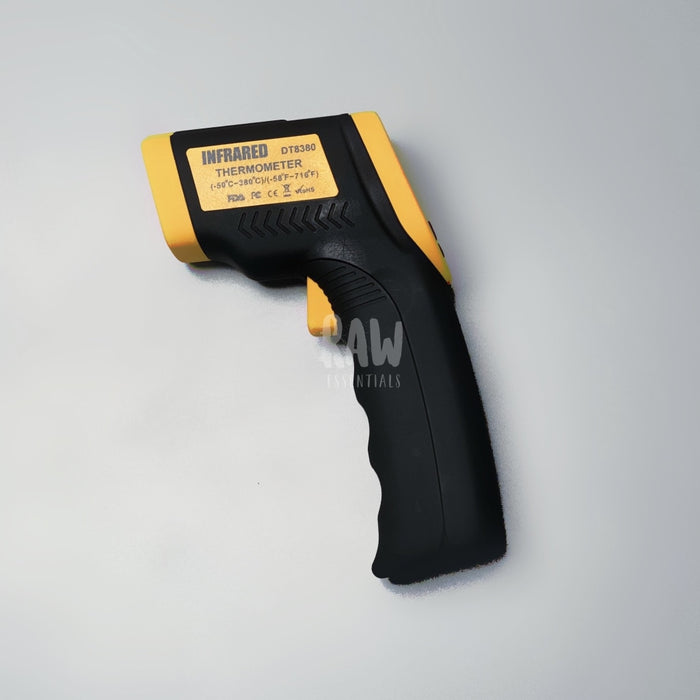 Sign up for restock notifications!
This Infrared Thermometer is perfect for checking the temperature of your waxes, oils, and lye solution, etc. 
Uses: For Industrial/Environmental use only. Not meant for taking body temperature.
Response Time: 0.5 seconds
Warning: Do not point laser directly or indirectly (through reflective surfaces) at eye. 
Variants:
A. Temperature Range: -50°C to 380°C
Battery: 9V (included)
B. Smart Sensor
Temperature Range: -32°C to 380°C
Battery: 2 x AAA (included)
Policies and Terms for Damaged/Defective Items:
Reports of wrong items/damaged items/defective items must be made within 3 days of receiving the order. We may ask you for proof of the damaged products. After 3 days, we are not able to make any adjustments to your order. We urge you to check your items upon receipt and to reach out to our customer service so we can assist you.