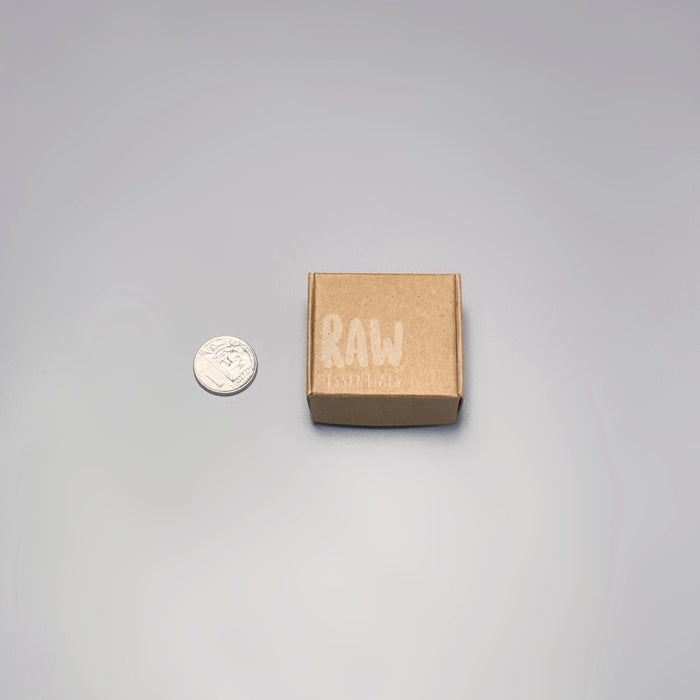 1.9" x 1.8" x 0.7" Extra Small Box (Pack of 50)
NOTE: There may be folds on the corners of the paper due to packaging and courier handling - it should not affect regular use. By placing your order, you accept this possibility.

Material: Kraft Paper
Quantity: 50 pcs. per order
Type: Roll end tuck top 
Paper thickness: 350gsm
Dimensions (in cm): 4.9cm x 4.6cm x 2cm 
Dimensions (in inches): 1.9" x 1.8" x 0.7"
Colors available: kraft brown
Measurements are provided in the product description. Please measure your products and estimate accordingly. We can't be held responsible for your products not fitting inside the boxes! If you are not sure, please purchase the sampler set to try the boxes. Thank you for understanding.