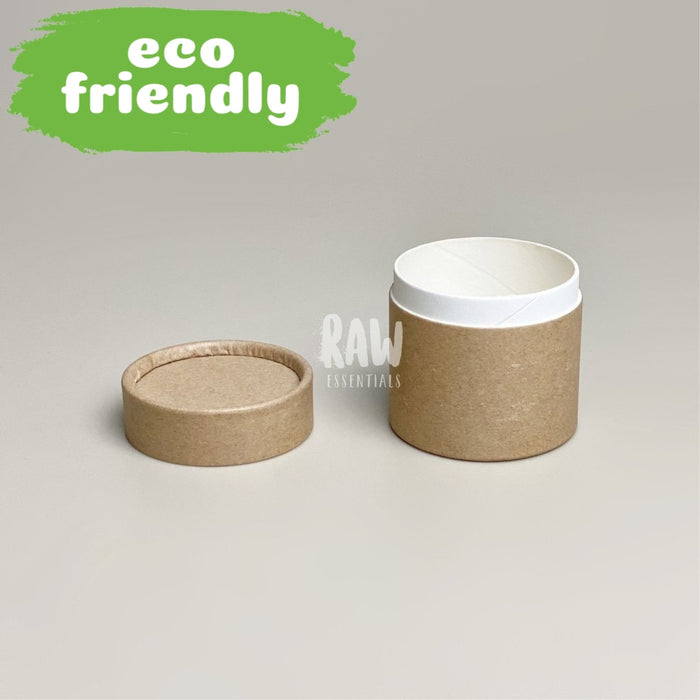 IMPORTANT note on Kraft Product Containers:
Due to the humidity and heat, the glue from the corners of the kraft jars might become loose - these are also only observed outside the jars and not inside the jars. This can be fixed by applying some glue. These minor defects do not affect the regular use of the product.
Kindly note that the same durability cannot be expected as the regular plastic jars.
Material: single-use but biodegradable kraft cardboard paper
Applications: salves, balms, creams
Total height: 5cm
Base height: 4.2cm
Lid height: 1cm
Inner diameter: 4.5cm
Capacity: ~50g
Lined with food grade wax to avoid oil seeping through the paper. 
Wholesale Pricing
Prices are subject to change without prior notice.
Place an Order:
Please submit an order and contact our customer service representative to apply the wholesale discount. Shipping fees may vary according to your order's volume and weight.
*Contact us if you are ordering a larger quantity.