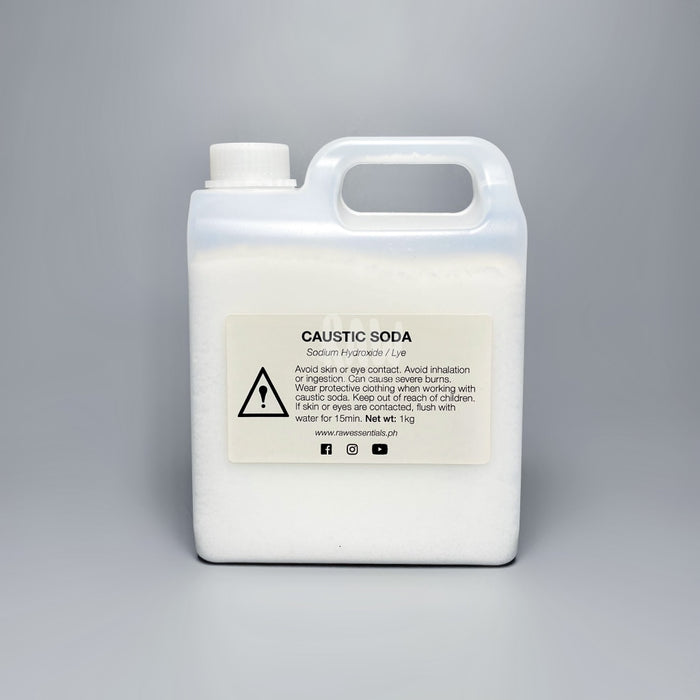 Caustic Soda Pearls / Lye - 1kg
Sign up for restock notifications!
1kg Caustic soda micropearls
Comes in a jug for easier handling!
CAUTION: CAUSTIC SODA
⛔️Please make sure you are familiar with the proper handling of caustic soda before purchasing
🚫AVOID SKIN OR EYE CONTACT
🚫AVOID INHALATION OR INGESTION
📛CAN CAUSE SEVERE BURNS
⚠️WEAR PROTECTIVE CLOTHING WHEN WORKING WITH CAUSTIC SODA
⚠️IF SKIN OR EYES ARE CONTACTED FLUSH WITH WATER FOR 15 MIN.
Limitation of Product Liability/Product Safety/Product Information 
Our products are only meant for the use stated in the description. Raw Essentials is not responsible for any misuse, accidents, or mistakes made in the use of our products. We make an effort to provide as much information as we can on our products. We are not responsible for your understanding on how you use our products. You MUST do your own research and conduct experiments for your desired results. 
Read our Policies and Terms for more information.