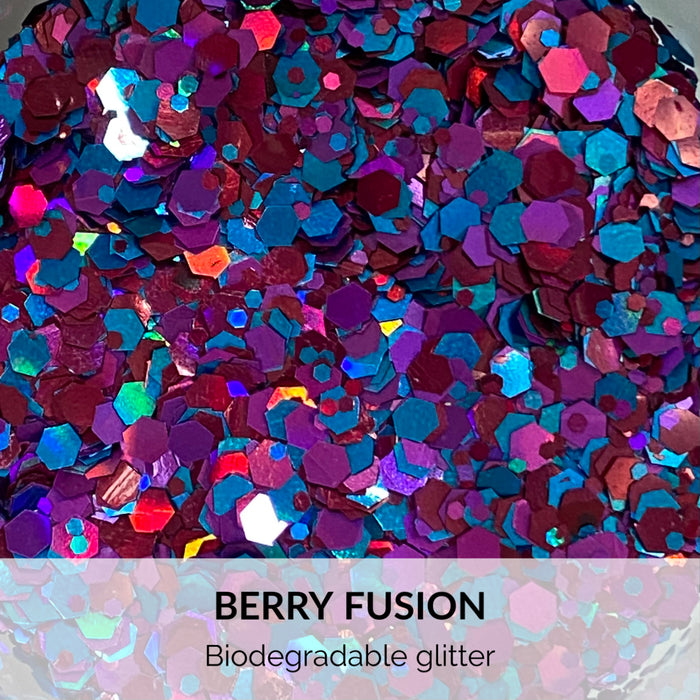 Add sparkle to your craft projects without producing plastic waste with these non-toxic eco-friendly glitters. Made from non-GMO eucalyptus cellulose, these plant-based glitters biodegrade in landfills.
Net wt: 2.5g
Packaged in tin cans.

IMPORTANT NOTE: PLEASE BE SURE TO OPEN THE JAR IN AN UPRIGHT POSITION TO AVOID SPILLING THE CONTENTS. WE CANNOT STRESS THIS ENOUGH.