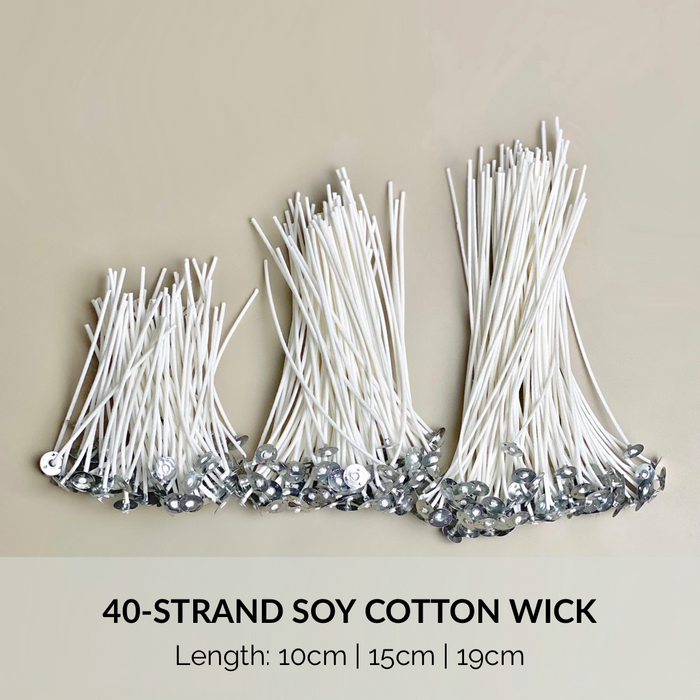 20pc/100pc 40-strand Soy Cotton Wick for candles
Sign up for restock notifications!
Soy Candle Wicks (Pack of 100)
Material: Cotton coated with soy wax
Length: 10cm, 15cm, 19cm 
No. of strands: 40
Wick coating thickness:
Thin - approx. 1.5mm
Thick - approx. 2mm
Applications: Pillar / Container candles
25pc Soy wick sampler set is also available here.
Sampler set includes (total of 25pcs): 
5 x 40 strand - Thin
5 x 40 strand - Thick
5 x 50 strand
5 x 60 strand
5 x 72 strand