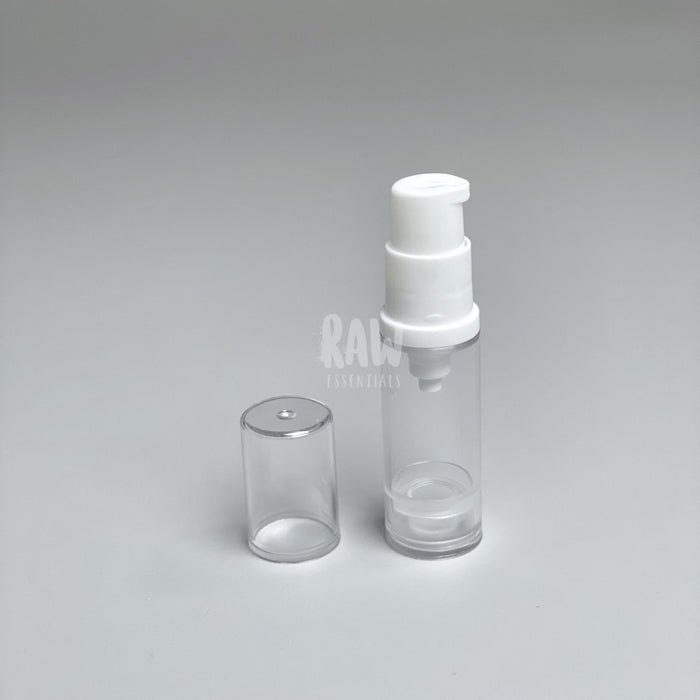 Wholesale 100pc 5ml/10ml Pump Bottles for Serum / Lotion / Cream (Airless/Reusable)
Sign up for restock notifications!
Airless pump bottles are perfect for creams, lotions, and oils. The best thing about it is that it is reusable.
Size/capacity: 5ml , 10ml
Quantity: 100 pcs 
Material: Plastic 
Please note that airless bottles do not contain straws. A few empty pumps at the beginning is completely normal. Make sure the product touches the tube to easily dispense product.