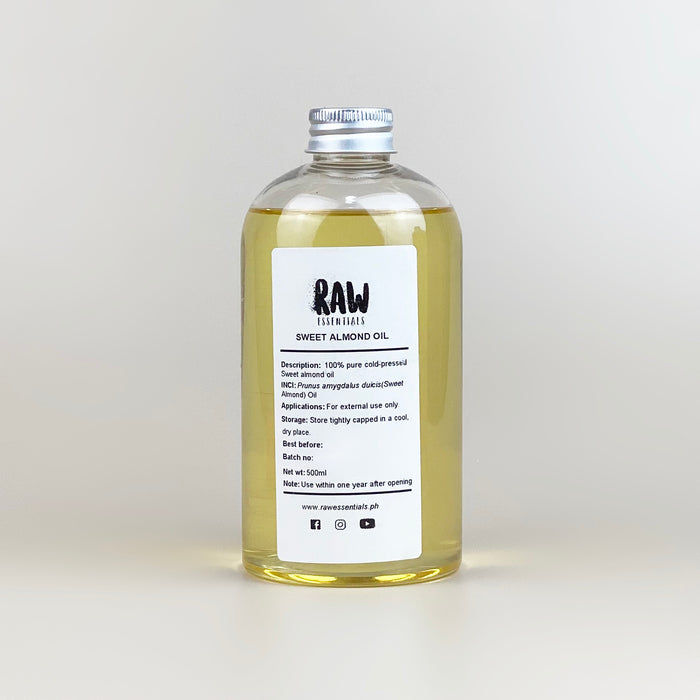 Sweet Almond Oil - Cold-pressed
Sign up for restock notifications!
Cold-pressed refined Sweet Almond oil
Rich in oleic, linoleic, and palmitoleic acids, Sweet Almond oil is known for having the ability to heal superficial skin burns and soothe dry skin. It is non-comedogenic, anti-bacterial, and is quickly absorbed by the skin, making it ideal for acne-prone or sensitive skin.
Application: For external use only.
Origin: China

FREQUENTLY ASKED QUESTIONS:
Q: Can I apply this directly to the skin?
A: Our carrier oils are cosmetic grade, thus can be applied directly to the skin. However, even natural products can cause reactions to different skin types. Please be sure to perform a patch test to see if a reaction develops. Discontinue use if irritation occurs.
Q: Is this Pure and Organic?
A: Our carrier oils are pure and natural, but not organic.
Q: Can I use this to make this product?
A: Our carrier oils are cosmetic grade so they can be used in skin products. It is highly recommended to do your own research regarding the specific properties and usage rate of all the ingredients you intend to use.