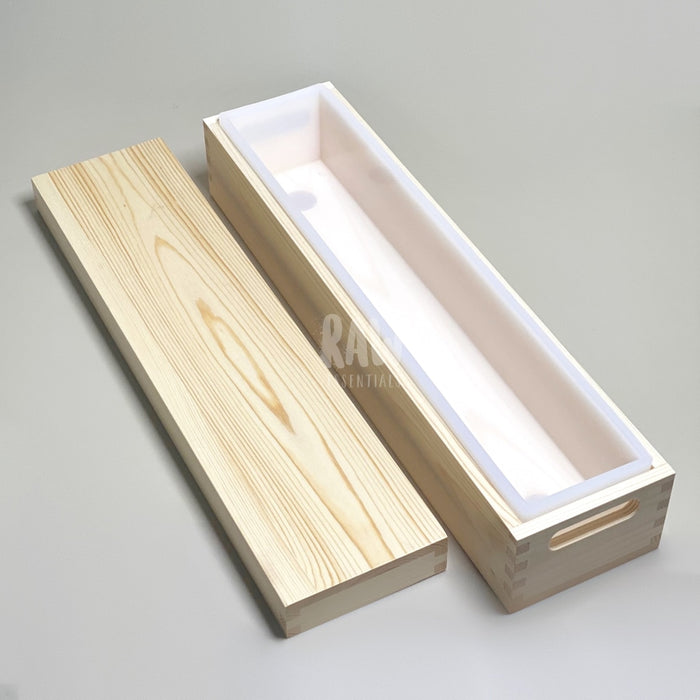 2.2 Kg Wooden Loaf Mold with Silicone Lining for Soap-Making
Sign up for restock notifications!
This Wooden Loaf Mold is perfect for larger batches of soap. It has holes at the bottom, making it convenient to pop the mold out. Handles on each side of the loaf make it easy to handle. It comes with a wooden lid - perfect for cold-process and melt and pour soaps. Makes around 16 ~130g-1inch cold process bars. 
Material: Silicone and Pine wood
External Dimensions: 43.5 x 8.8 x 7cm
Internal Dimensions: 42.3 x 7.5 x 6.8cm
Water capacity: Approx. 2200ml
Oil capacity (for cold process soaps): ~1450g (can be adjusted depending on the size you want to achieve - please do your own calculation according to your preference)