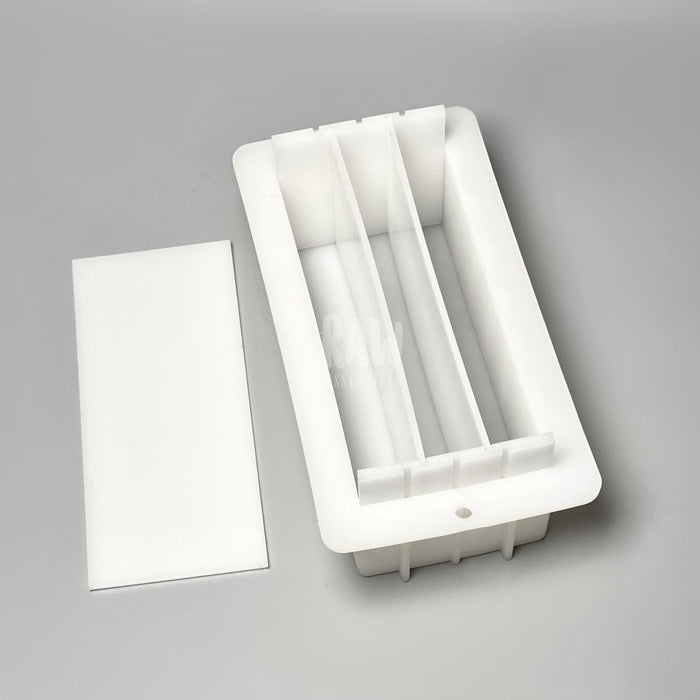 1kg Silicone Mold w/ Divider For Soap-Making
The set includes 1 silicone mold, 3 long dividers and 2 reversible end pieces. You can use either 2 or 3 dividers, making a soap with 3 or 4 sections. 
Instructions:
1. Insert the end pieces into the load mold, then insert the dividers into the slots.

2. Pour different colored soap batter into each section, slowly remove the dividers to create your swirl or design!
Mold dimension L x W x H: 8" x 3.5" x 2.5"
Capacity: 1kg